"For Forest, the unending attraction of nature" is Austria's biggest art project in 2019. Klaus Littmann's installation of a forest in Klagenfurt's football stadium aims to draw attention to climate change and deforestation worldwide. The art intervention is based on a dystopian painting of Max Peintner.
The essence of the project is to imagine a zoo for trees. Just as we go to the zoo to see endangered animals, this could happen one day with certain trees.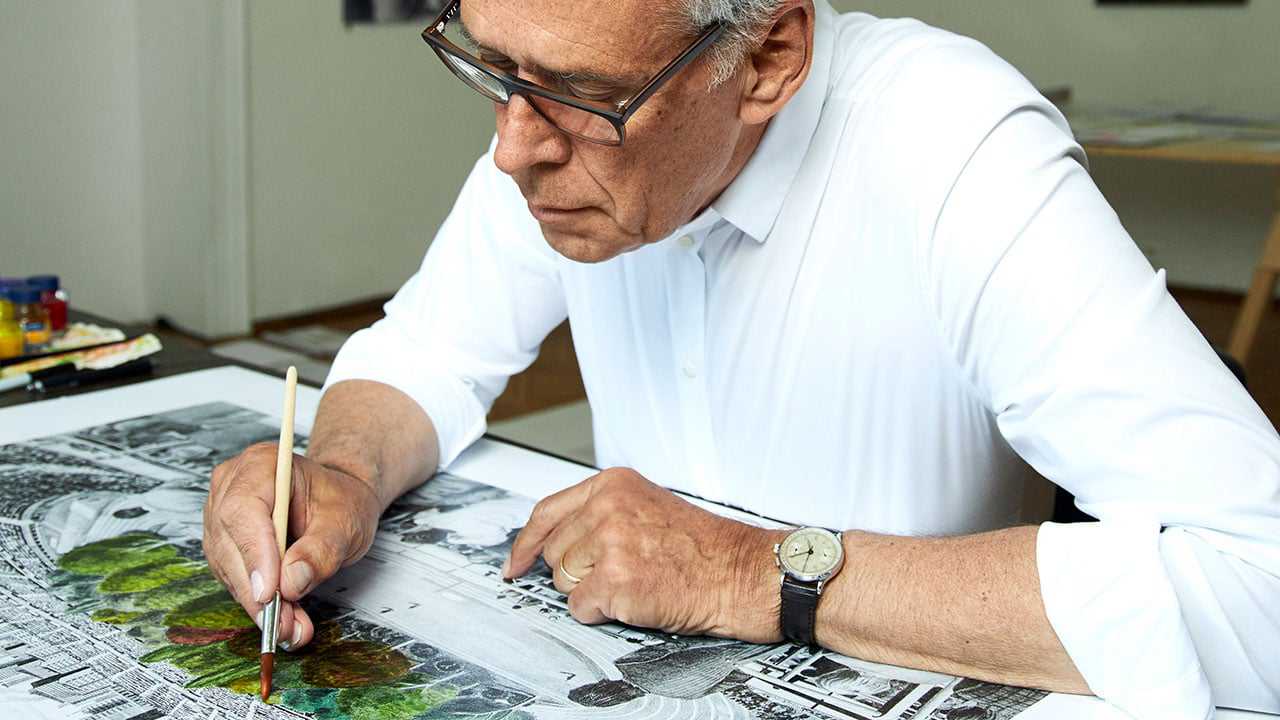 During September 8th and October 27th, 2019, people can visit the installation as often as they wish for free. And most of the people will come more than once because it's autumn and the mixed forest is getting more colorful every day.
For the many expected visitors, information logistics is a big challenge to the project that will be addressed by xamoom's mobile solution – there is an app for iPhones and one for Android as well as the mobile web. In addition, we are powering the website with our WordPress plugin. Thus, we are taking away load from the web host and serving files and pages directly from our scalable cloud platform.
In and around the stadium, we deployed a dozen iBeacons that tell the story of the project and give practical visitor information. And even before you arrive, the app helps you to plan your visit to Klagenfurt.
Proud supporter
xamoom is proud to be an official supporter of the project. We contributed our mobile platform and offered a helping hand now and then for the website.
While there are countless media reports in the world about For Forest, the project in Klagenfurt, Austria, itself is controversial. Many argue that there is no need for a project like this in an area with healthy forests. And finally, some say that a football stadium should be there to play football and nothing else.
Well, for us it was a matter of honor to take a tiny, tiny part in it. First, it takes place in our hometown. And secondly, the topics of climate change and deforestation are literally more burning than ever. We wanted to make a contribution so that more and more people do not forget this image of the dystopian stadium forest.
Possibilities for event apps like this
And lastly, we were glad to be invited to partner with For Forest because events like these need a platform like xamoom. The possibilities for information logistics in this realm are seemingly endless. What is done at For Forest and what could be done for other events like these:
Storytelling and information:
For Forest needs to spread a lot of information – from the history of the project and how its idea was born over calming down critics to getting there and getting around Klagenfurt. Nowadays, all this needs to be multilingual and in rich media.
Audio guides:
While text and video take your eyes away from art and nature, audio guides are fantastic opportunities to tell a story while having a perfect view on the matter. Oh, by the way: There is no need to have an app for audio guides since they work absolutely fine on the mobile web too.
Real-world analytics:
Where are people roaming around? What points are of special interest to them? These questions can be answered with the help of small Bluetooth transmitters, so-called iBeacons. When an app comes into the proximity (5 to 70 meters, depending on their configuration), it can react accordingly – in this case, they offer a piece of content suited for this very location.
iBeacons do even more:
They also request information from our backend regardless if the user opens and reads it. Thus, you can analyze where people are roaming around and what locations are of particular interest to them. All this happens anonymously.
Satellite program:
Events like For Forest are not singular happenings. It is accompanied by numerous side-events like exhibitions, readings, discussion forums around the topic (forest, climate change, and deforestation). These side events need to be advertised as well. To have the most impact, you must be thinking mobile-first.
Offer calendar entries with all information (when? where? what? how to get there?) for easy download. People who save events in their calendar are much more likely to show up than those who just expressed their interest in an event on Facebook. Why? Because they get reminded about the event regularly and shortly before it takes place too.
Push and notifications:
Use all available techniques of visitor guidance. At big festivals or exhibitions like For Forest, you have all spectators within a defined geographic boundary. You can either send them notifications via a push channel (for larger areas) or iBeacons (for smaller areas).
Push offers typically two possibilities: A message/notification at a particular moment to all users or those inside/outside a geographic area (so-called geo-push). iBeacons can be used to transmit a message to all users in proximity (3-70 meters) at the time when they are there.
Both techniques can also be used in case of emergency to warn users in the area.
Attention: Both methods require that the user has granted the app permissions for localizing and messaging on his smartphone.
Sponsoring:
Being attractive to sponsors also means to reserve some space and attention. If you don't want this to happen right at the piece of art, you must offer a (digital) alternative. Visitor engagement and brand interaction (sweepstakes, quizzes, etc.) can also happen digitally which is far less distracting for an art project.
Being open to sponsors also requires to be reachable for sponsors without any frictions. Why not offer your digital business card on your analog one? We've had a lot of good experiences over the last few years. If a call is only a tap away, it is much more likely to happen than one for which a number has to be researched first.
Feedback loop:
Keep asking for ways to improve – always and everywhere. In the worst case, you are getting some dumb answers. In the best case, you will be honored with ideas for your next big thing. Asking for feedback can be made hard (complicated forms) or very easy using the phone's capabilities (smart mailto-links for the email client).
Social wall:
Using a combination of the app and the open web, it is easy to accumulate everything that has been shared on social networks by others. Aggregate all the images on Instagram or tweets using hashtags.
Last thoughts
Events like For Forest are a fantastic field to use mobile technologies. Why? Because the smartphone is always present, a computer and the right printed booklet is not.

Do not forget to advertise your apps and the mobile web. People are not always on the search for useful and meaningful apps. Sometimes your visitors need a little push to discover something worthwhile.