It is inevitable: at this time of the year, we must also make our wild speculations thoroughly analyzed predictions on mobile trends for this year. Some things are already obvious if you add 1+1. Other things (more at the bottom) are just wishful thinking. The fact that we were not bad in the previous year can be read here.
We live in an increasingly mobile-connected time and for many, it is now the time to commit to a mobile strategy. Already in 2015 80 percent of users had their mobile phone within a radius of 1 meter around them - 24/7. 72 percent of all users check their mobile phones at least once per hour. Most of this time – 90 percent – is spent within apps.

To leave the field here only to Facebook, Google & Co. can end up costly in the long term.

This year we will see the continued trend that even small and medium-sized enterprises discover apps and dedicated mobile web offers for themselves. What are the other major trends in the mobile world in 2017?

1. Micro Moments
Internet usage on mobile phones is quite different from usage on the desktop or notebook. Nobody wants to conduct complex searches to find the right information. Only the best offerings are available at the right place at the right time. In order to be present at the device of the customer, the context of the user has to be considered.
The promising presence during these micro-moments, however, requires extensive content planning. In addition to investing in mobile services, one must constantly ask questions such as "What could the user want to know when and where?". Mobile marketing is therefore not a quick one-time thing, but an ongoing process, which is accompanied by continuous learning from data.

There are three criteria:

Be there: You must be able to predict such micro-moments in your own industry to deliver what is needed.
To be useful: Without relevance, nothing works and this means not only to offer sales-related content but also to be as useful as possible.
Be fast: Micro-moments were named for a reason: they are short. The ubiquitous distraction at all places and at any time does not allow long waiting times. Hence, optimized web pages for mobile phones have their advantage against the responsive web (which still drags all the ballast from the desktop web, only shows up differently).
Talking about mobile marketing – smartphones are also fueling the "out of home advertising" because they are perfect response tools. Displays in the public space increasingly replace paper walls and finally become smarter with beacons.

This means that purely static campaigns are outdated and continuous maintenance and upgrading of the content is now mandatory. It also needs to take the user's location or situation into account. The technology for this is already here.

2. From Android to Andromeda

The market share of Android continued to grow in 2016 to a staggering 85 percent. Apple's iOS lost a bit and runs now on 14.3 percent of all new smartphones. Microsoft's Windows Phone shares the remaining 0.7 percent with all other mobile operating systems.
Nevertheless, there is a big frustration in Mountain View. The current Android version 7 (codenamed "Nougat") was released on August 22nd but is installed only on 0.4 percent of all Android devices by December. A number small enough to count. No Android version has ever started that slow even though Google supplies its hardware manufacturers six months prior to launch with regular beta versions.

This is also a serious security problem, especially since even critical updates only in rare cases arrive at user's devices. Adding the dependency on the Java owner and arch-enemy Oracle could lead to a radical change at Google. Android could already get an expiration date in 2017!

A completely new mobile operating system with the codename Andromeda has been rumored for quite some time. It will bring major changes, especially with the development of apps. Java could be abandoned in favor of Google's "Go" language. It's more modern and developer-friendlier than Java. It also executes code much faster. Finally, Andromeda will also replace Chrome OS and become a unified platform like Windows 10.

It will be thrilling to see how Google will shape the transition period and how much it will dictate hardware manufacturers. In June, at the developer's conference I/O, we will certainly learn more.

4. Smart Packaging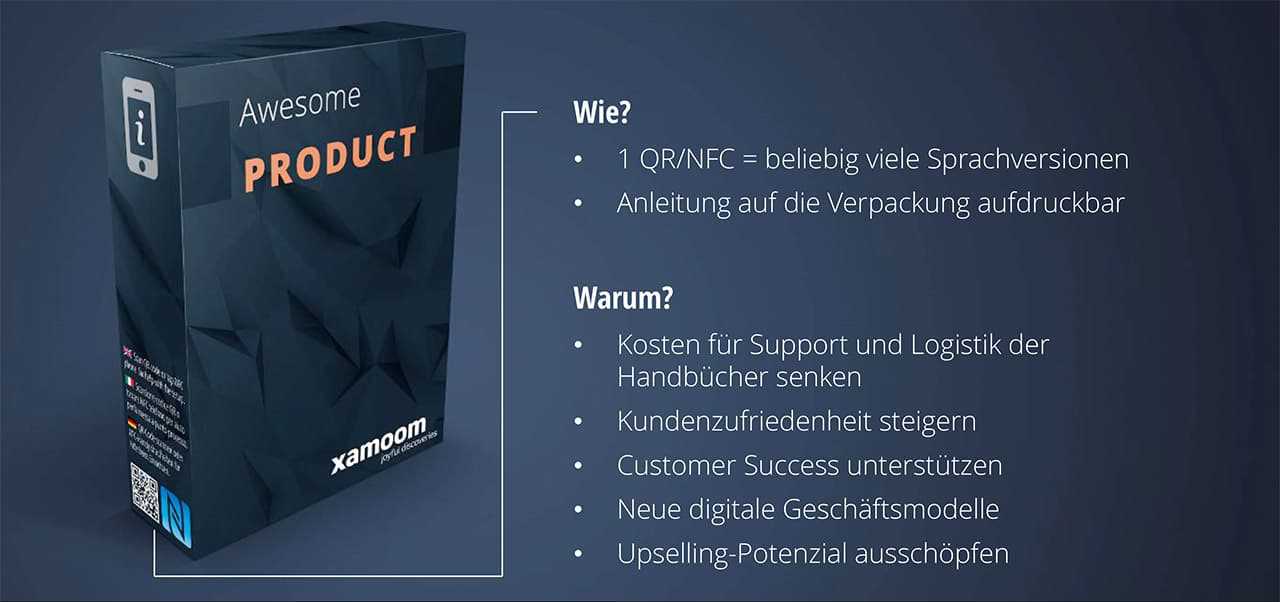 The QR code is by no means dead. On the contrary, we already saw a clear comeback in 2016, which will intensify further in 2017. The reason for this lays in its ease of use and the fact that it can be printed for free everywhere. It basically it makes only one thing and this very good: it encodes and decodes text like URLs. And if you still don't believe in the square codes, just print the URLs on boxes – it's just harder to use.
In 2017, we will see that especially product boxes will feature QR codes (in the high-price segment they will come with NFC chips). The resulting possibilities are manifold:

Manuals, which so far hardly anyone wanted to read, can be reinvented digitally. Using video instructions and other multimedia content makes product features easier to explain and even less experienced users use a wider set of functionality.
Support costs are thus reduced as well as the
costs for printing and logistics. Thus, there is no longer a need for fat expensive manuals for all languages and the storage space for many manuals in individual languages.
Digitalization also opens up new business models – for example, if customer accessories or other materials can be ordered more easily and quickly. In the future, product differentiation can also be made simpler in spite of uniform hardware: the functionality of electronic devices (from washing machines to TV sets) will more and more be defined by the software. This allows subsequent selling of upgrades. In case the device is not connected to the Internet, this is impossible.
Storytelling increases the connection to products and brands. This will be especially important for food (e.g. let the organic farmer speak).
Such added value is easy to achieve on the smartphone. On the desktop, this is hardly possible at all.

4. Apps schöpfen mehr Potenzial aus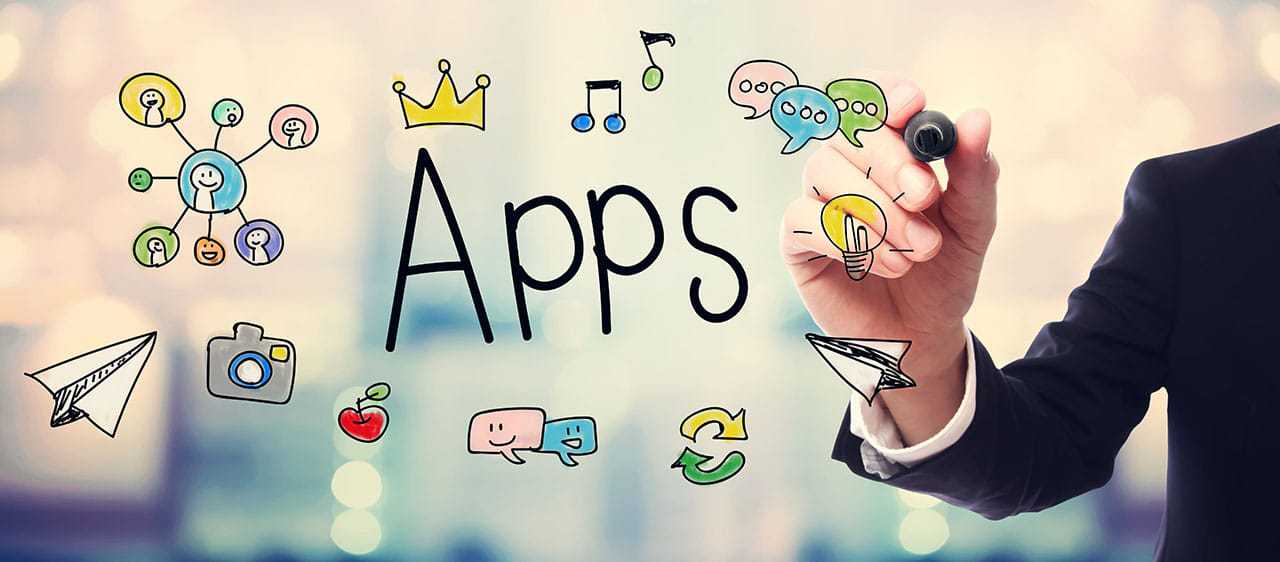 iBeacons and Eddystones will have established themselves in the mobile marketing mix in 2017. The quality of the Beacon apps will, however, separate the wheat from the chaff. If one does not create a state-of-the-art user interface or make the best use of a smartphone's functionality, he or she will hardly have a chance with customers.
Companies that are ordering expensive (though lowering in price) apps want to get the full potential. Overprized but simple web container apps are outdated, fast, and native apps with enhanced functionality are "in". What features do we mean by this?

Cast interfaces: Both Android and iOS support the streaming of audio files and videos to TVs or Bluetooth devices such as cars and stereo systems. However, the majority of apps do not use this. "Why?", one wonders because a lot of money is invested in video content and the streaming integration needs only a few lines of code.
Introduction or onboarding screens (possibly with animations) at the app's first start will gain in importance to demonstrate its most important features.
Few developers seem to have taken a look at Android's app streaming. Apps can then appear in Google's search results and be used without having to install them. Especially in applications where you do not have an app installed for a few hours (e.g. in the museum), this can be a great opportunity.
Accessibility has long been a must, but by far not every app is optimized for screen readers.
Shortcuts via 3D touch on the iPhone (available also on Android for 7.0 and up) should soon become the fixed component of apps.
Notifications should go beyond one-liners of plain text. They should consider the context and provide additional features (e.g. media control or navigation links).
There is hardly an app to add value by integrating it into third-party gadgets – a miracle because personal assistants like Amazon Alexa, Siri, Google Assistant, or Microsoft's Cortana are already offering first APIs.
That said, quickly assembled 08/15 web apps are mega-out! The future belongs to native apps, which offer a clear functional added value as well as an elaborate usage concept.

It is impossible to just load work at an app developer and leave. The design of features and content (the most important component of such projects) requires extensive resources within the company itself. And in the case of content, it needs employees who can draw from their full potential. A multitude of media forms – especially audio and infographics – is more important than ever.

5. End of roaming in Europe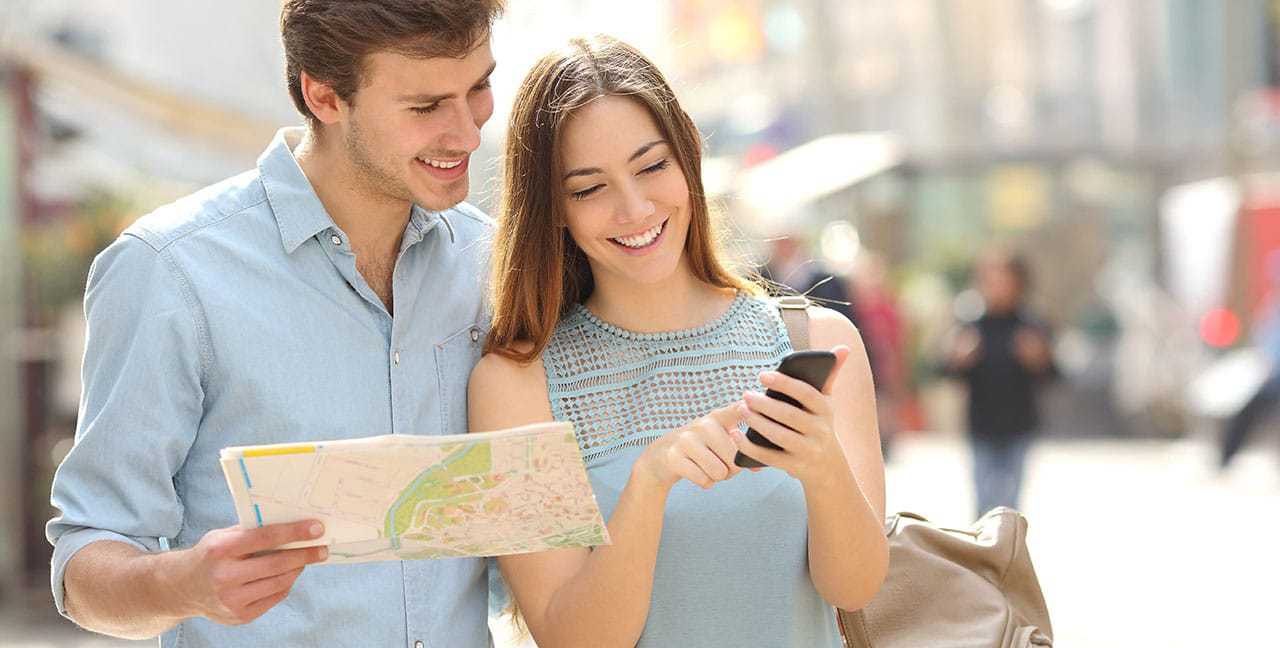 As of June 15, usage of mobile networks could become tougher in some touristic hotspots. The reason: Italians, Germans, Dutchmen, and all other tourists can use their mobile phones abroad as they are used to from home. No extra fees for roaming may be charted within the EU, as well as Liechtenstein, Norway, and Iceland. In our blog, we have already reported on it several times.
However, this also poses new challenges for tourism destination organizations, museums, and similar institutions, which must be prepared as soon as possible for the next summer season.

Winners in 2017
Nokia will start offering Android phones this year and they will become a hit. But they have nothing to do with Finland since the brand has been bought by Chinese investors.
Cloud computing becomes normal and there will be more and more demand for scalable platforms. An increasing number of companies are going serverless.
The Galileo navigation system started at the end of 2016 and in 2017 hardly any mobile device will arrive without the support for it. While some of the most important chipsets (Broadcom BCM4774, Intel WCS 2100, Mediatek MT6595, Qualcomm Snapdragon 435, 617, 625, 650, 652, and 820) are already fit, according to the EU's device database, there are currently only two smartphones on the market that support Galileo: BQ's Aquaris X5 Plus and Huawei's Mate 9.
Losers in 2017
Wearables: Interest in smartwatches will continue to decline.
Sim cards will slowly die. Apple already showed that is possible to live without one in the large iPad. It has a built-in sim card and must only be activated with the provider you trust. We've been asking each other for a long time: Why do these stupid chips exist after all? Does anyone have an idea why an email account is sufficiently secured with a username and password, but a phone needs a stupid sim card?
Chatbots: Why should book a flight in the messenger, which hardly understands me anyway and where it is much easier and faster to do in a dedicated app or on the web?
Our Wishes for 2017
No ads in messenger apps: WhatsApp, FB Messenger, Google Allo, or Apple's iMessage will want to turn their enormous reach into money. If ads will find their way into our messages – let's just hope that they won't be too obtrusive.
Battery technology makes a strong leap forward thanks to research in the automotive industry.
Will Augmented Reality or Virtual Reality succeed? Hopefully, because we finally want (de facto) standards and good authoring tools.
Calendar 2017
The iPhone turns 10: On January 9th, 2007, Steve Jobs presented the groundbreaking device.
Consumer Electronics Show (CES) in Las Vegas: January 5th – 8th
Mobile World Congress (MWC) in Barcelona: February 27th – March, 2nd
CeBit, Hannover: March 20th – 24th
Apple WWDC: June
Google I/O: May or June
What do you think? What's coming next? In what points do you have another opinion?
Please, leave a comment!