Since product packaging exists, the benefits of products have been emphasized on them. However, limited space on packaging severely restricts communication.
In addition to multilingual marketing messages and legal information (nutrition facts or the expiration date) various symbols (recycling, hazardous substances, compatibility information, etc.) must be placed, and at least a bar code for POS systems (according to UPC or EAN standard) needs to be printed.
Packages are therefore very often very crowded places, and compromises are the rule, not an exception.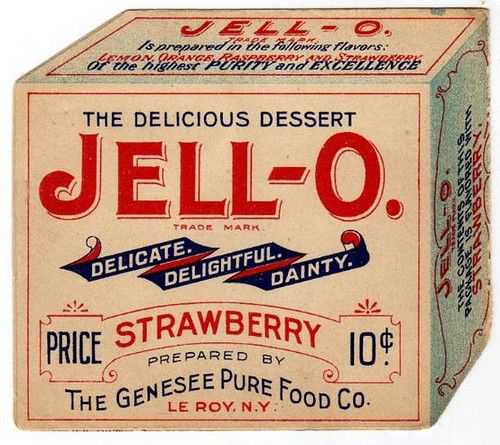 The benefit of smart packages
The packaging is smart if it allows connection to the smartphone. Digital product identities have no constraints on great and meaningful content. They need to be useful and well structured.
Product digitization brings many applications:

Tutorials and info for customer success: When customers know more or even all features of a product, they make they can make the best use of it. This also increases the chance for replacement buys or creates a potential for upselling. Clever content creates the opportunity to sell consumables with just a few clicks. How about recipes, maintenance information (who understands all the icons on laundry?) or videos with assembly instructions.
Storytelling for more brand loyalty, especially for commodity products
More and more (and never less) regulations need to be met as accessible as possible – from nutritional facts over product warnings to environmental regulations for recycling.
Sweepstakes or digital scrapbooks for products can be created with machine-readable codes even if the products are already in the market.
Simplifying product registrations so that new communication channels to consumers are opened up.
and many other applications
Digitally connected products receive ten times more interactivity than paid digital ads. They also enjoy a 23 percent longer screen time and are shared 39 percent more often.

Outdated codes
The first precursors of optically readable barcodes are turning 70 years old this year.

The one-dimensional barcodes on products have been around for more than 40 years. Their biggest drawback is that the amount of data is limited and smartphone apps reveal only what it says anyway below it: the number coded into it (see the EAN-8 code on the right). Besides, there is the problem of different standards, which are particularly hindering for globally active companies: UPC encodes products in North America, EAN in Europe. Anyone exporting worldwide inevitably needs several packaging designs, which increases costs.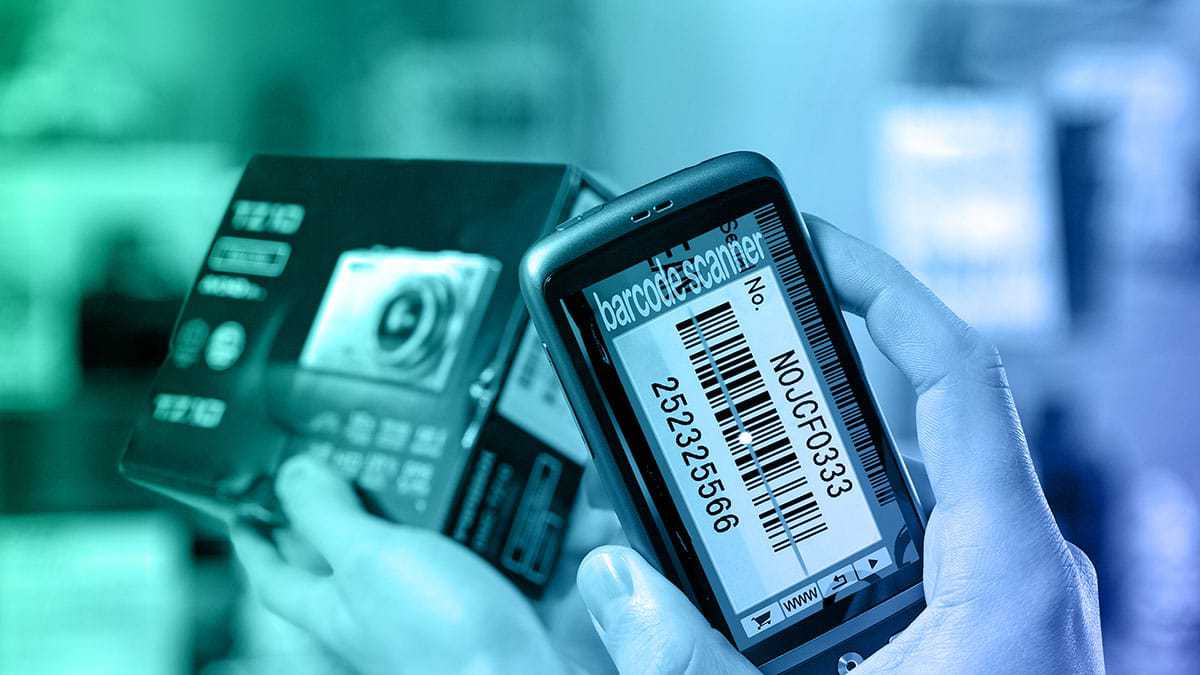 Manufacturers who want to communicate more, need a second code (a QR code) to be printed on the package. However, it usually competes for very limited space on the box and for promotions of short duration that is logistically impossible anyway.
In some industries, such as the pharmaceutical industry, additional information needs to be printed on the packaging for legal reasons. Examples include identifiers for batches or even unique product numbers. Cars have chassis and engine numbers, which are also unique. In all these cases, more codes on or in the product, EAN or UPC are no longer enough.
Many other codes (for individual parts, pallets or containers) are required for logistics and the supply chain.
The solution: the GS1 standard "Digital Link"
With GS1 Digital Link, the so-called GTIN (Global Trade Identification Number, the standardized number behind EAN/UPC) is extended and digitized.
Responsible for this is GS1 (Global Standards One), a global organization that designs and implements global trade standards. GS1 is also responsible for awarding the GTINs for products. What the mighty GS1 does has weight.

The Digital Link is intended to cover several applications:

Over the next years, POS systems in supermarkets are being upgraded to multi-dimensional codes, leaving only one code on product packaging. First trials at major retail chains in Europe (Rewe, Spar Carrefour, etc.) or the US (Wal-Mart, Costco, etc.) are held right now. CPG (Consumer Packaged Goods) companies such as Nestlé, Unilever, or H&M have also contributed to the standard.
Consumer information available on the smartphone, including the product ID, expiry date, information on the SKU, product origin, nutritional value tables, etc.
Maintenance information for service personnel
Information for logistics and in the supply chain
Identifying of pirated copies and counterfeit goods
All on one code, digitally retrievable (sometimes special permissions are required). The transition from barcodes to Digital Link has already begun. In a few years, all POS terminals will be upgraded by software updates, then only one code – one with more information – will be necessary.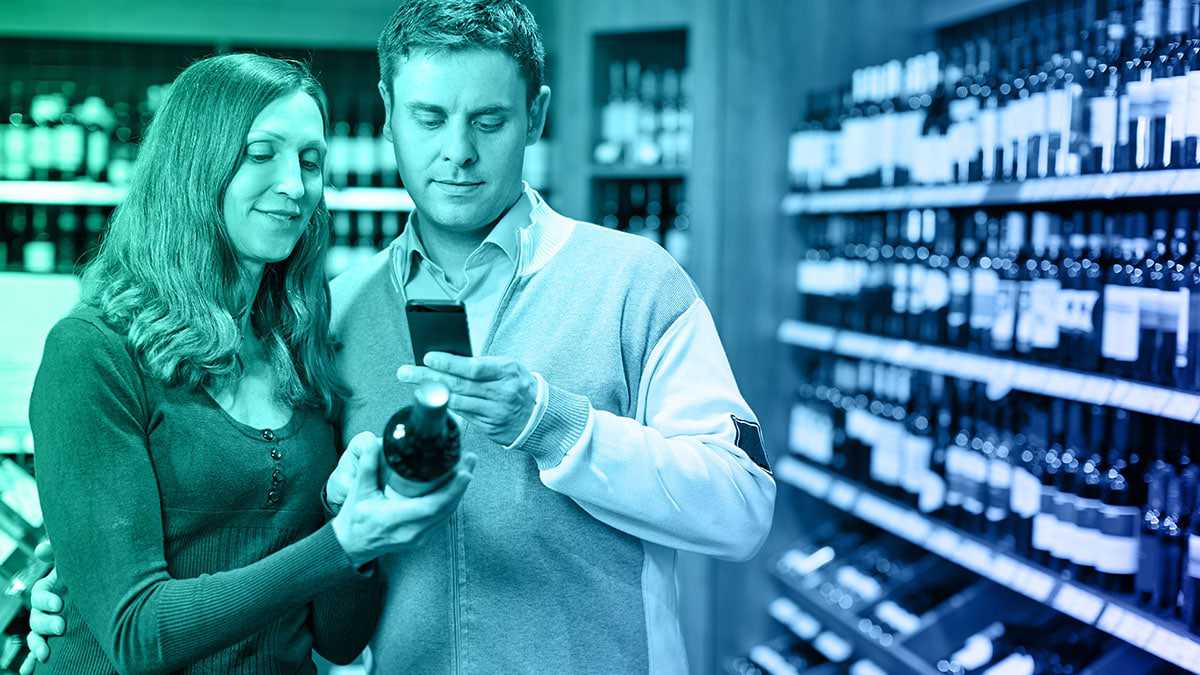 How GS1 Digital Link works
In the first step, three technologies are used, all of which can contain more information than the barcode:

QR codes and NFC tags include URLs that smartphones can open and offer digital information.
DataMatrix: Only a variety of data is encoded. These codes do not automatically lead to advanced content on smartphones.
Here's an example for a Digital Link:

https://m.domain.com/gtin/1234567890123/lot/ABCDEF/ser/123456?exp=20190921

This example is a product with the GTIN 1234567890123, whose batch (lot) number is ABCDEF and has the serial number (ser) 123456. Finally, therer is an expiration date (September 21st, 2019).

There can be almost any number of parameters (package size, weight, ...), all of which can contain further information for different target groups. These are reassembled in the app or mobile web client or supplemented with content from databases or marketing content.

The current GS1 standard regulates what information can be integrated and how. The next version of the standard is already being discussed. Among other things, it determines how links can be shortened or compressed. URLs in some browsers have a maximum length (in Internet Explorer, this is 2083 characters). The standard should also be usable with Bluetooth beacons. Last but not least, QR codes with less information (and coarser structures) are easier to scan in poor lighting conditions.

How xamoom implements GS1 Digital Link
For some time, xamoom has been supporting a variety of machine-readable codes (barcodes, DataMatrix, Aztec, etc.). Currently, it needs a mobile app like our smart apps. In the future, this will also work on the mobile web (smartphone browsers can also control the camera).
In xamoom's content management system (CMS) GTINs are added to spots (objects). In doing so, we meet the minimum requirement of the standard.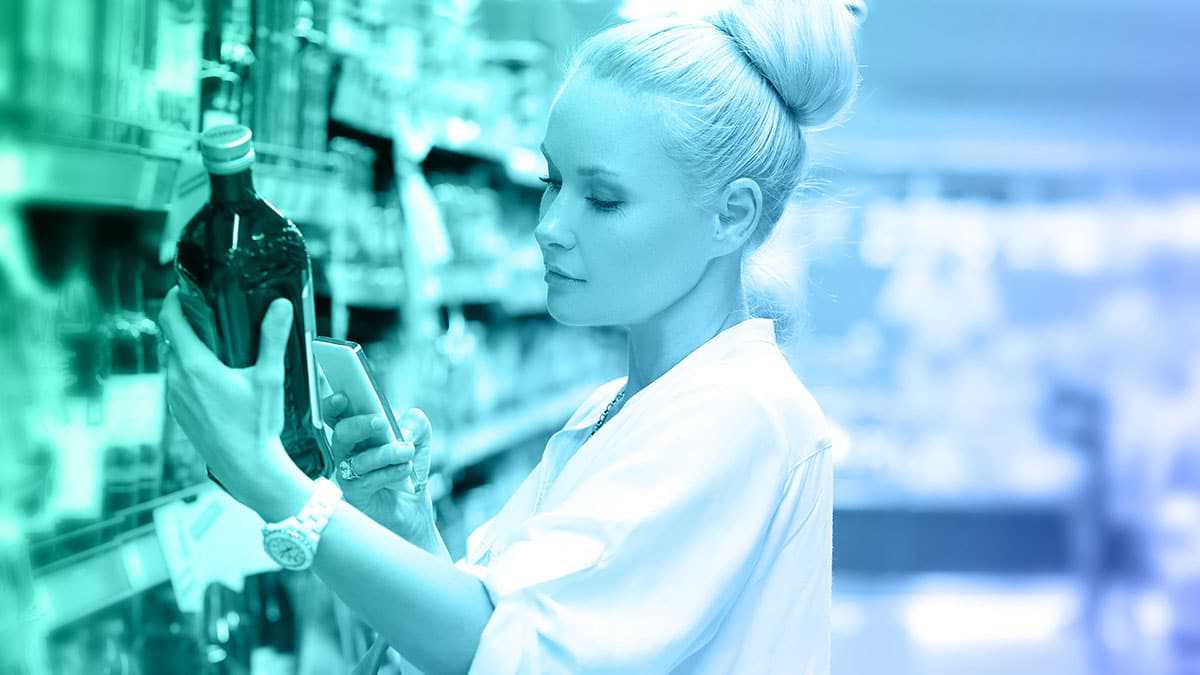 Completely risk-free
Currently, we are working on the complete implementation of the standard. This means safety for companies who want to equip their packages with Digital Links.

On the one hand, the domain (e.g., m.company.com) belongs to the customer. On the other hand, there are no secrets about how the URL is decoded since it follows a standard.

If we exist no longer or if the customer wants to switch to a new service provider, a seamless transition is guaranteed.

Extra benefits with xamoom
Here is a whole range of advantages that come with our product – typically out of the box and without further development effort. Examples of this would be:
Loyalty programs: We can determine how many times a user has been in one place or how often he has interacted with a product. Accordingly, loyal customers or users can be identified and rewarded with coupons.
Context: Is the user still in the store (within reach of an iBeacon) or already at home? Accordingly, there may be marketing information or the digital manual on the same QR code.
Information is always offered in multiple languages – depending on the language setting of the mobile phone.
We pay attention to a high level of accessibility – information can therefore be consumed by people with visual impairment.
The content behind a Digital Link code is dynamically interchangeable – manually or by rules (e.g., time-based or seasonal). The "old" content will not be overwritten and will not be lost.
Analytics: Learn more about how the product is used and generate data that is valuable for future campaigns or future product development. Retargeting campaigns (for consumables) are also very easy to implement thanks to the integration of Google's tag manager.
Content variations on the same Digital Link, depending on the role of the user (consumer or service technician).
Test xamoom for free